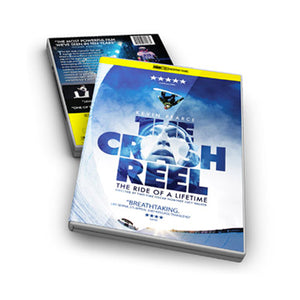 The Crash Reel DVD
The rivalry between half-pipe legends Kevin Pearce and Shaun White is documented in this thrilling ride into the world of extreme snowboarding. Everything changes for Kevin when a horrific crash leaves him fighting for his life.

Starring: Kevin Pearce, Shaun White
Runtime: 1 hour 49 minutes
Available in HD on supported devices.
Region code 1: The United States (including Puerto Rico), Canada, and Bermuda